When buying an adult doll for the first time, this process can be overwhelming. Depending on different factors, there are so many choices in the market, it may make you confused. The following information will help you decide where to start looking for a cheap sex dolls that is affordable and looks the best.
We are not talking about another person, so the material to touch your skin should not cause any allergy or discomfort. Depending on the materials used, there are different types of sex dolls on the market. Most of the basic dolls that have been on the market since the 1990s are enlarged small breast dolls that are usually made of vinyl or polyvinyl chloride. Also, you can find high-end silicone, cloth, TPE, and rubber dolls.
Rubber dolls cost from 100 euros to 500 euros. Before silicone dolls took over, they were more popular. The main problem with rubber dolls is that they are porous. There is a possibility that mold and bacteria will start to grow. You must ensure that it is always clean and dry.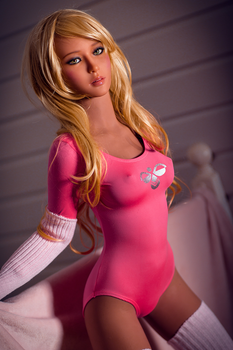 Cloth sex toys are less common, but some customers prefer soft cloth dolls. These dolls lack skin contact. However, if you look at the companions, they are comfortable. The price of these dolls varies from 600 euros to 1,500 euros.
TPE is a relatively new material with a realistic feel similar to silicone. It is less expensive than silicone and is often used to make affordable real life dolls. Prices vary from 567 euros to 1500 euros.
The final and most realistic sex dolls are made of silicone. The material is soft, non-allergic, hard, non-responsive, and it feels magical during sex. Most custom dolls are made of silicone. These small breasted dolls often have a heating mechanism and provide a similar body temperature to the body, which makes the experience more realistic.