One of the most troubling questions before you buy a sex doll is undoubtedly how the doll is packaged?
The reason for these concerns is that adult dolls are privacy products, so you need to know the packaging size information before purchasing.
Real sex dolls in unmarked boxes. Sex dolls are shipped one at a time to the customer's shipping address. Information about small sex doll does not appear on our packaging. Your privacy is very important to us.
In what packaging will the doll be shipped?
Place a foam sheet in the box and wrap the doll's entire body in a blanket. Avoid shipping damage to the doll.
We have inventory in the US. If you buy doll in stock, doll will be shipped from USA, and you can get it in 3-7 days. If you need to buy custom doll and ship from China, the time to receive your doll is about 15-20 days.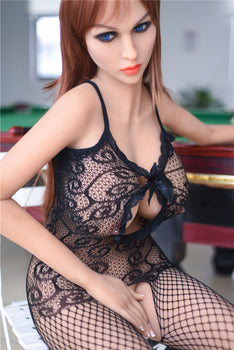 Free Shipping
Enjoy our free worldwide delivery if you are in the US. We will send you a tracking number once your doll has been shipped and we use Fedex and UPS to expedite shipping and ensure safe delivery.
About package weight
After you placed your order when you checked the tracking number, it was a small light package. Please don't worry, the label was wrong. We will ship the doll to you.
Will the doll get lost?
The package has signing service, they will call you before delivery and have you sign for it.
If you do not want the doll delivered to your door, you can collect it from your local FedEx/UPS store - make sure your local FedEx/UPS store allows collection.
In addition, our box can be reused, so you don't need to buy other cases to put your real sex doll.