Now, with your adult dolls, you are given three orifices to work with. They are very similar to what they are on a real woman, and it's important that you keep them clean, and in some cases it's much more important to clean that area than the outside, because often it's This is where many bacterial infections begin. . Remember, this is a sex toy, and like any other sex toy, it should be cleaned when you are done with use, as there may be bacteria growth. With TPE skin you should be even more careful with this as it is much more porous than silicone so be sure to clean this well.
Now, in order to clean this up, you can either remove the inserts or leave them on if you can't remove them. If you take them out, leave them on a clean, sterilized surface. Now what you want to do is rinse the area with an antibacterial combination of soap and water, which is placed in a vaginal irrigator. This is used to help completely clean the area of ​​any mess inside. You can do this with the inserts as well by holding it straight up and doing the same thing.
When it is completely clean you will want to rinse that area with clean water placed in the vaginal irrigator and make sure all the soap is removed. It is advisable to rinse and clean the vaginal irrigator containing soapy water so as not to have more soap in this area.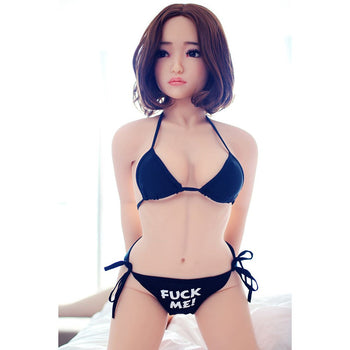 When you're done, be sure to dry the canal thoroughly, making sure you take the time to dry it, or in some cases move a towel lightly over the surface in order to clean.
When you're done, it's best if you get the renewal powder one more time. This will keep everything looking fresh and like new. It's great to use, and you can dust the area with said renewing powder. Make sure the area is completely dried out to prevent anything from sticking inside of it and causing it to grow. You should also make sure you have the outer cavity, as this will make the doll look brand new with the outer surfaces you have seen before.
Now that's important to know, because you want to clean the doll the best way possible. By taking the time to clean it, making sure you have a nice clean surface on your doll, you'll be able to keep it nice, allowing the sex doll to be used for many different occasions, and for a much longer period of time.....