Willa 166cm Japanese Young Sex Doll Cup
Regular price

$2,166.98

Sale price

$1,180.36

Unit price

per
Introducing Willa, a 166CM japanese sex doll cup. With realistic measurements of 76 cm bust, 54 cm waist, and 83 cm hip, she weighs 37kg and has beautiful long black hair and white skin resembling a Japanese young woman. Her sophisticated yet cute camisole and D cup finish her beautiful appearance.
Dolls Basic Parameters
Height
166cm
Full Bust
76cm
Waistline
54cm
Hips
83cm
Vaginal Depth
18cm
Deep Anal
15cm
Deep Mouth
12cm
Net Weight
37kg
Material
TPE
Gross Weight
42kg
Skin Color
White
Package Size (cm)
150/38/28cm

Accessories:1*166cm sex doll, 1*wig, 1*comb, 1*glove, 1*sexy underwear (random style), 1*vaginal heating rod, 1*vaginal cleaning tool
We will take photos in front of the dolls package and email them to you to make sure this is the doll you want.
About delivery:
To protect your privacy, we will send the product name as furniture.
The packaging is airtight so you cannot see the product from the outside. And there is no personal information on the packaging. Since the box is packed with straps, it is easy to carry
Here's a detailed description of Willa
Willa, a stunning embodiment of youthful beauty, stands gracefully at 166 centimeters tall. She possesses a captivating allure, with her striking features and enchanting personality. In this narrative, we delve into the essence of Willa, exploring her physical attributes and the unique qualities that make her truly exceptional.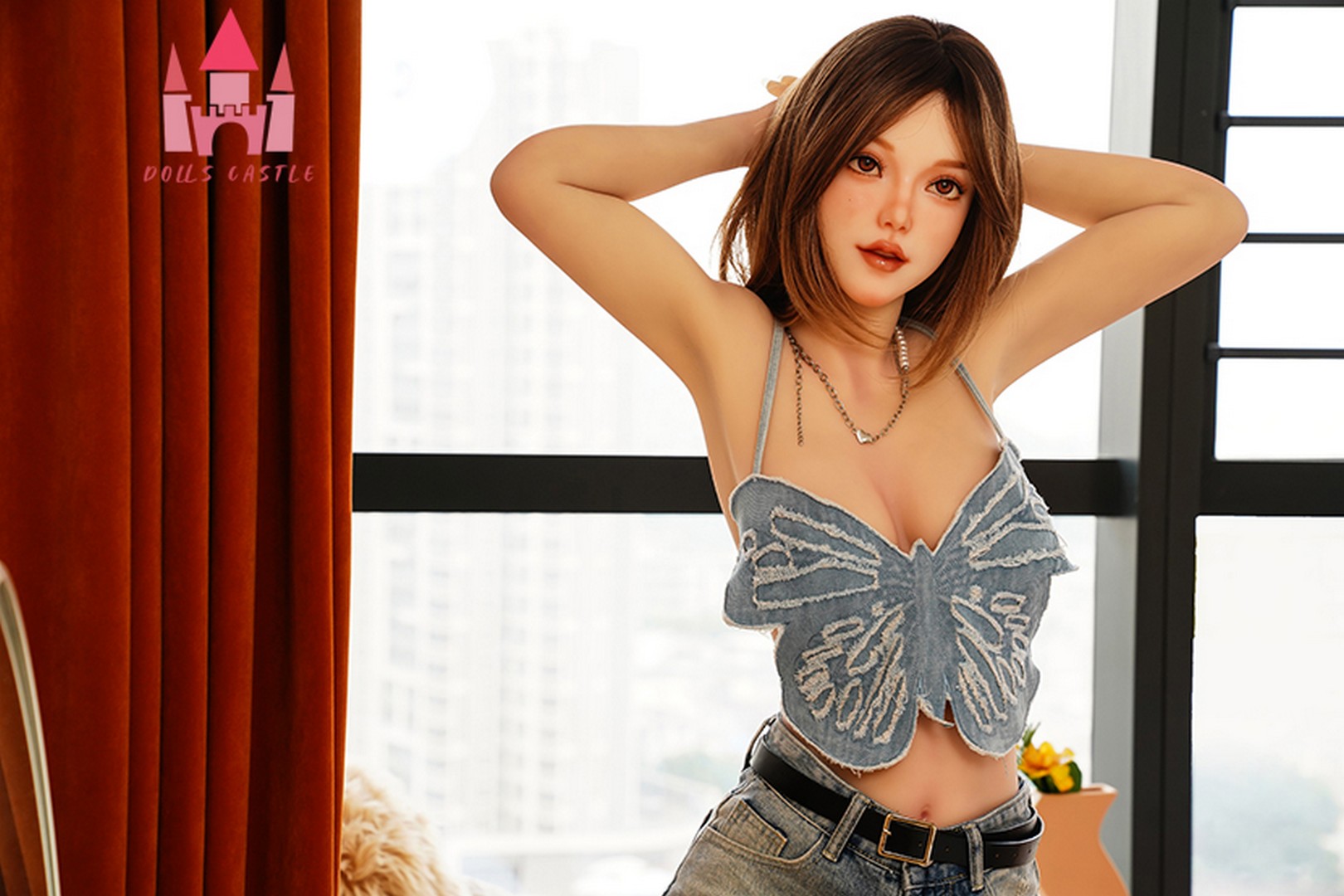 Appearance
Willa's appearance is nothing short of mesmerizing. Her raven-black, silky-smooth hair cascades down to her waist, framing her delicate face with a touch of mystery. Her skin, as pure as freshly fallen snow, accentuates the contrast of her dark hair, making her porcelain complexion all the more enchanting. With the grace of youth on her side, she embodies the essence of a Japanese young woman.
Vital Statistics
Willa's life size sex doll figure is a testament to the artistry of her design. Her measurements, at 76-54-83 centimeters (bust-waist-hips), reveal her perfectly proportioned physique. With a svelte waist that accentuates her hourglass figure, she is the epitome of beauty and grace. At a weight of 37 kilograms, she carries herself with an elegant lightness that adds to her allure.
Personality
Willa exudes an air of innocence and youth that is simply irresistible. She embodies the spirit of a carefree teenager, radiating a sense of joy and enthusiasm. Her vivacious personality is both charming and infectious, making anyone in her presence feel instantly at ease. She has a playful side that adds an element of spontaneity to every moment spent with her.
Fashion
Willa's choice of attire further enhances her appeal. She is often seen wearing a stylish and alluring suspender tank top that complements her figure, showcasing her slender arms and shoulders. The D-cup bra she adorns adds to her natural charm, exuding confidence and allure. Her fashion sense reflects her youthful exuberance and contemporary style.
Willa is a true masterpiece of artistry and design. Her striking beauty, youthful charm, and impeccable style make her a remarkable presence in any setting. With her captivating features, she stands as a testament to the craftsmanship that goes into creating such lifelike sex doll. Willa embodies the essence of a modern, Japanese young woman, capturing the hearts and imagination of those fortunate enough to know her.
This detailed description paints a vivid picture of Willa, showcasing her physical attributes, personality, and style, allowing readers to appreciate her unique qualities.
After receiving the doll, you will immediately confirm whether the doll is defective. If there is any quality problem, please contact us in time. Because it is a special product, it will not be returned or exchanged once it is used.
You can request a return within 14 days of signing (14 days or more).
notes:
1. Precautions for use: Do not touch the doll with sharp or metal objects (causing damage), or leave the doll on a hard table or on the ground for a long time (it will cause local changes). Do not use heavy objects. Damaged and deformed);
2. After use: after each use of the lower body, it is recommended to wash the body once a month, the water temperature should not exceed 40 degrees, use a neutral detergent (preferably soap), and dry the powder with a cloth
3. Precautions: Do not hold the baby in a sitting or lying position for a long time. The joints cannot be bent for a long time. Keep the baby stretched (vertical position), avoid direct sunlight and high temperature, and do not contact acidic chemicals.
Guarantee:
The warranty does not cover any effects caused by misuse or handling of the product, cuts, tears or damage. For repairs, it is recommended to send us photos so that we can give you the best advice on the application process. Contact us: cheap-doll@outlook.com
return:
To return a return, you must submit a return request. All items must be prepaid, postage deductions or refunds will be denied. Consumer customers receive orders within fourteen (7) business days of receipt of the recalled product or service contract. It is necessary to return any product to him and receive a request for a replacement or refund from the online store within fourteen days, without any penalty, except for return fees.
Returned products must be undamaged. It should contain all attachments if needed. It is understood that the customer will bear the return cost when returning the product. If the returned product is by ordinary mail, the cost of returning the product will be borne by the customer.
If the previous obligations are not fulfilled, the customer loses the right of withdrawal and returns the product to him at his expense.
Customers are advised to return the solution to track the package. Otherwise, if the returned package is not delivered to the seller, it would be impossible to initiate a postal investigation asking them to find the latter.
Refunds will use the same payment and customer selections as the original transaction, unless the customer expressly agrees to the seller to use a different payment method and the refund will not result in a charge to the customer.
The customer may be held liable if the product depreciates due to operations other than good product depreciation required by the nature, characteristics and function of the product.
order:
The products and services offered are those listed in the catalogues published on the website. These products and services are available from stock. Each product comes with instructions from the seller according to the description provided by the supplier.
Catalog product photos reflect actual pictures of the products and services offered, but do not constitute a contractual commitment which does not guarantee complete physical product similarity.
We will define below as "baskets", intangible objects that include all the products or services that a website customer selects by clicking on these elements. To proceed with his order, the customer selects the product he wants to order, adds it to his "shopping basket" and can modify the content at any time.
Once the customer has selected and added all the products he wants to buy, he will have the possibility to check their order by clicking on the button provided for this purpose, accessing his shopping basket. He will then be redirected to a summary page that will describe the quantity and characteristics of the products ordered, as well as their unit price.
If he wants to validate his order, the customer has to select the boxes related to approve these conditions and click the Validate button. The customer will then be redirected to a page where he will fill in the order form fields. In the latter case, he must fill in a certain amount of personal information about him, which is necessary for the correct execution of the order.